Last week we finished work on another unique project, this is our record and largest altar rug that we have produced so far.  Our customer wanted to get something more exclusive in addition to his main unique order.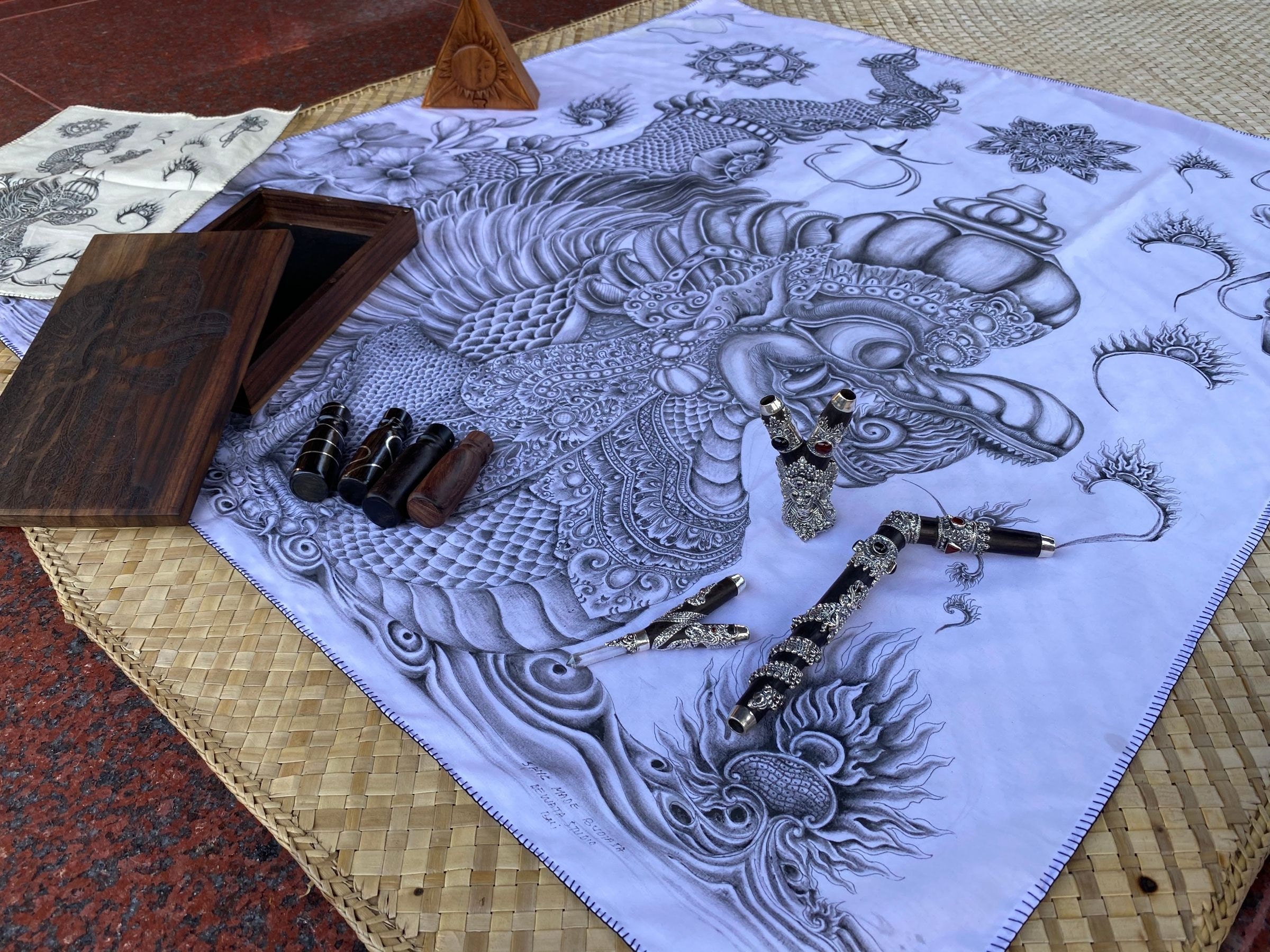 We agreed on the details for a long time, since this product will be used for its intended purpose, for meditations, covered with this rug, and the rug must have spiritual strength.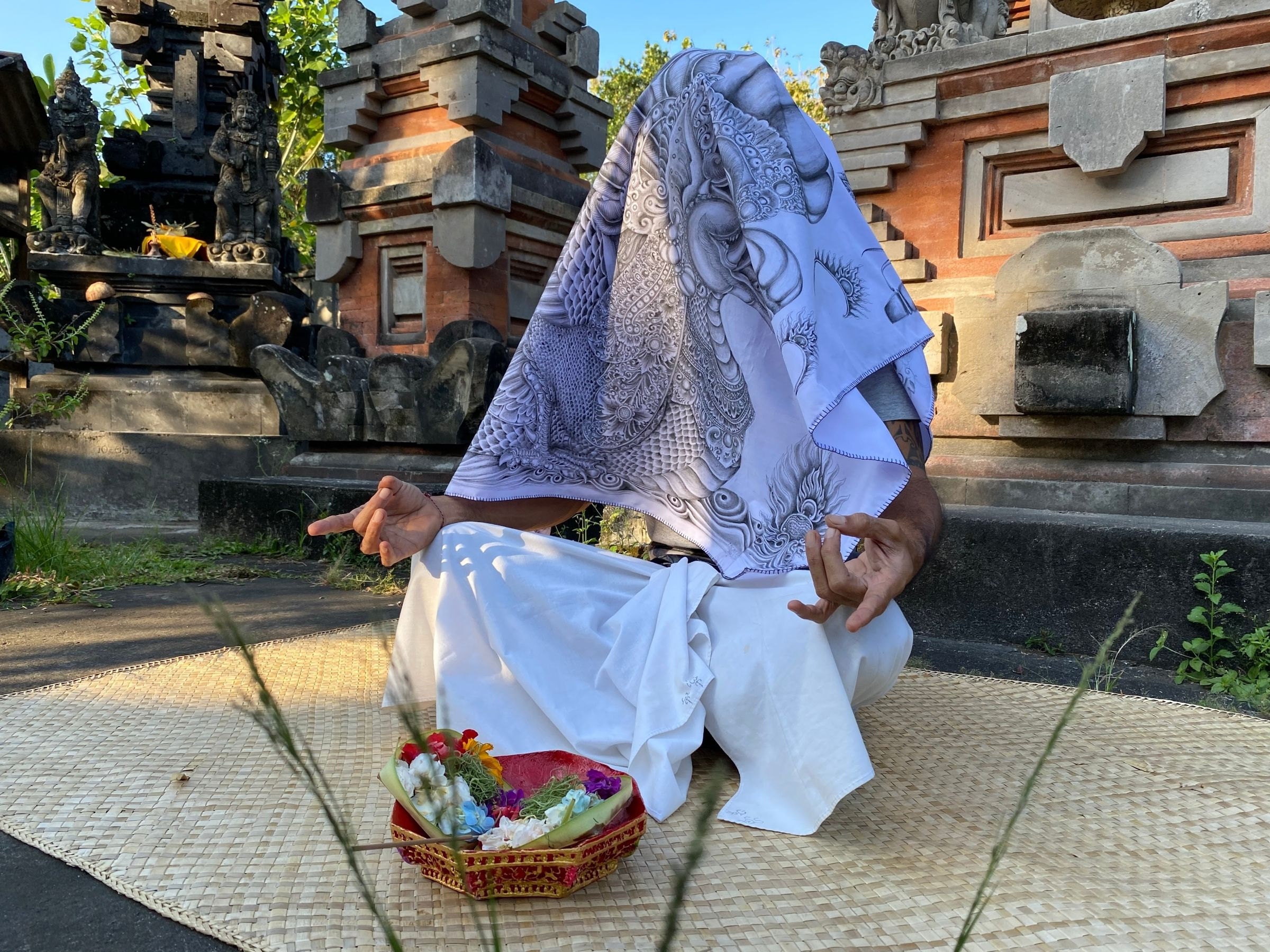 The fabric was chosen the one that is used in the Balinese temples in sacred ceremonies, it is a special kind of cotton.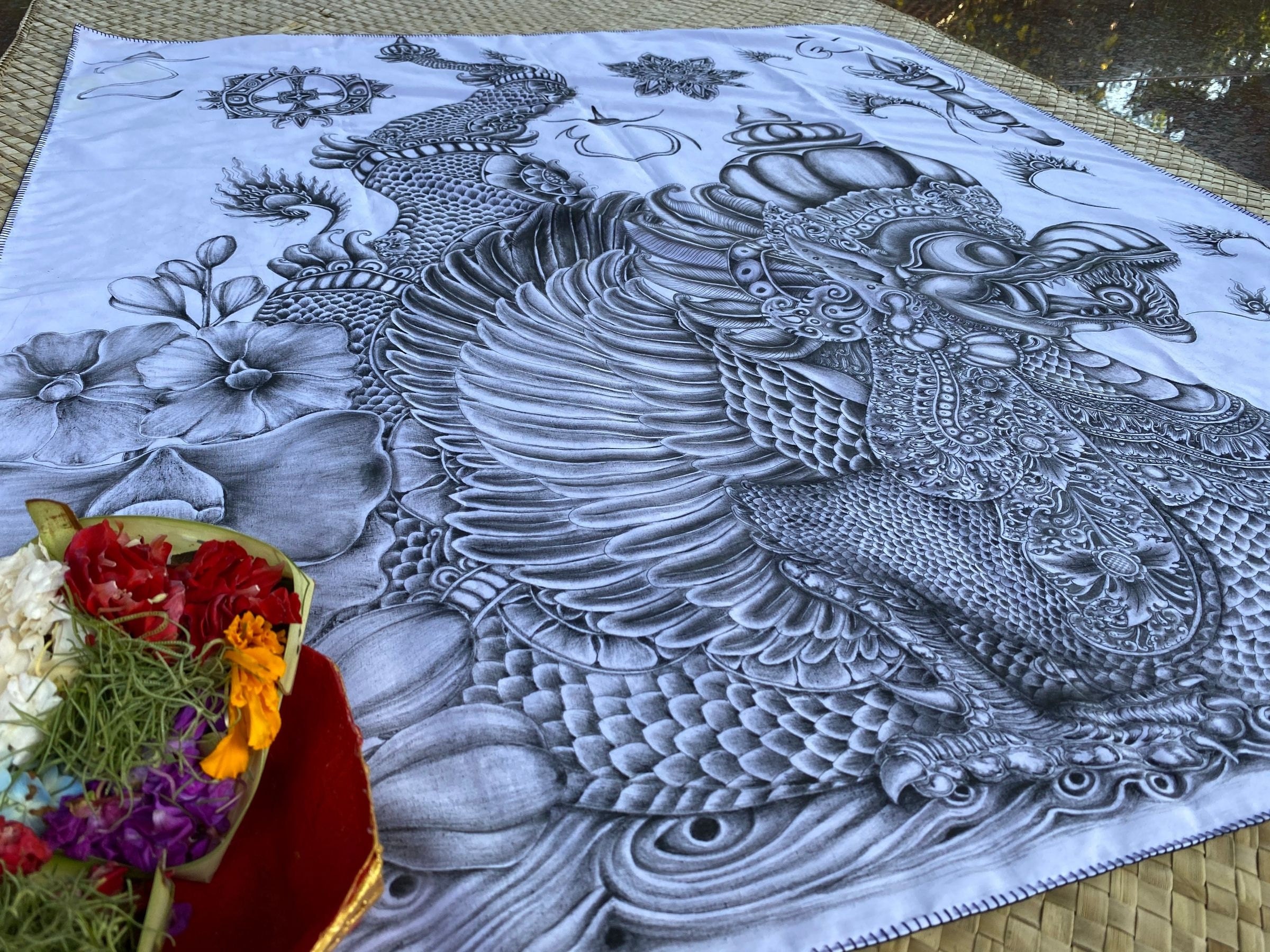 The main image on the carpet is a Balinese dragon, which is made as detailed as possible with a lot of small details and shadows. Ornaments over the dragon, it was decided to designate the Balinese sacred writing: Ang (Brahma) Ung (Vishnu) Mang (Shiva) and each sign depict the sacred weapon of each god: 
 God Wishnu have weapon "Chakra" (On a middle of carpet):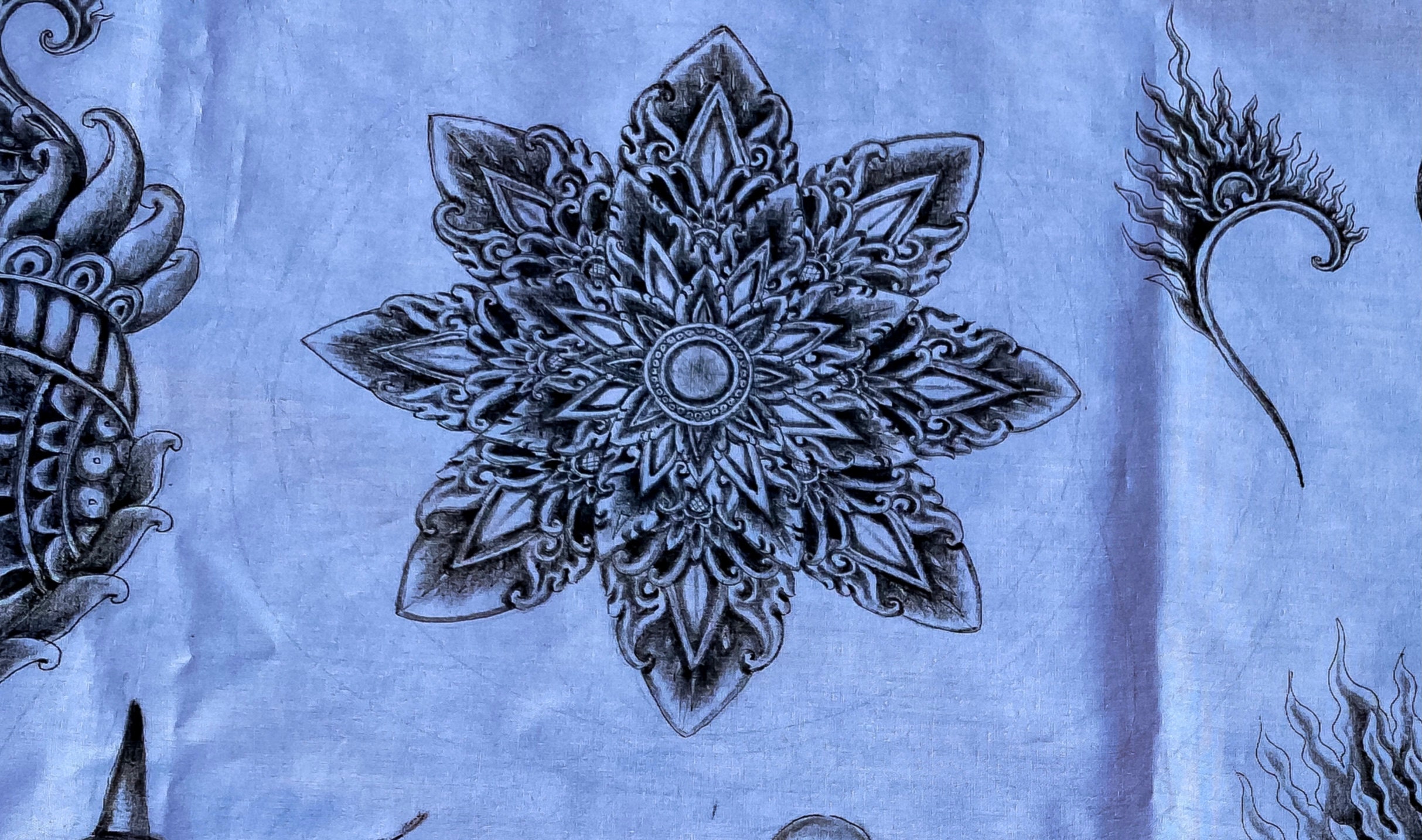 God Siva have "Trisula" (On a left side) in Balinese culture "Trisula" have round for same like mandala: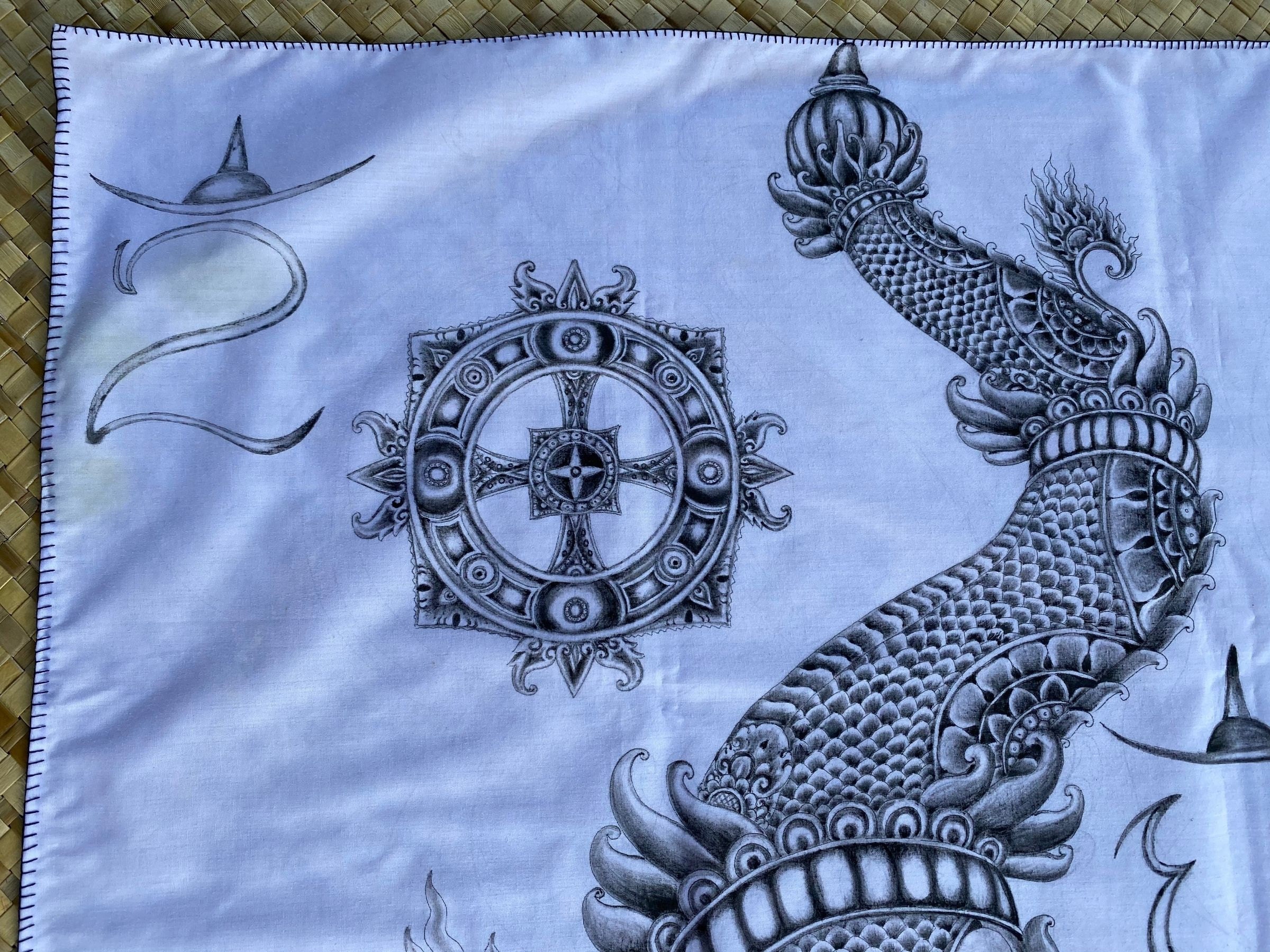 God Brahma have "Gada" (On a right side like wand):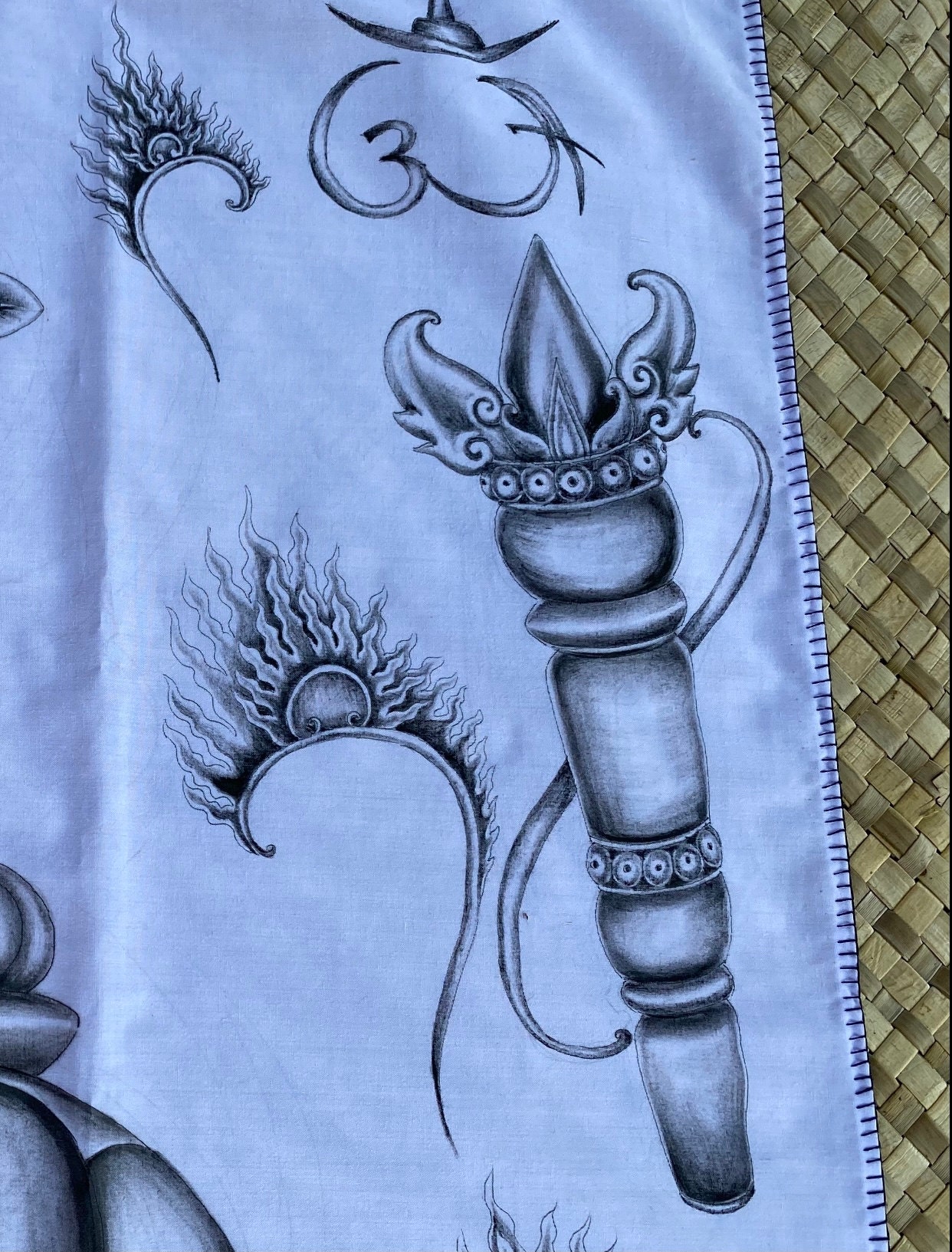 The production of such a rug took 5 weeks our artist Dewa Made Budiasa (Dewata Studio).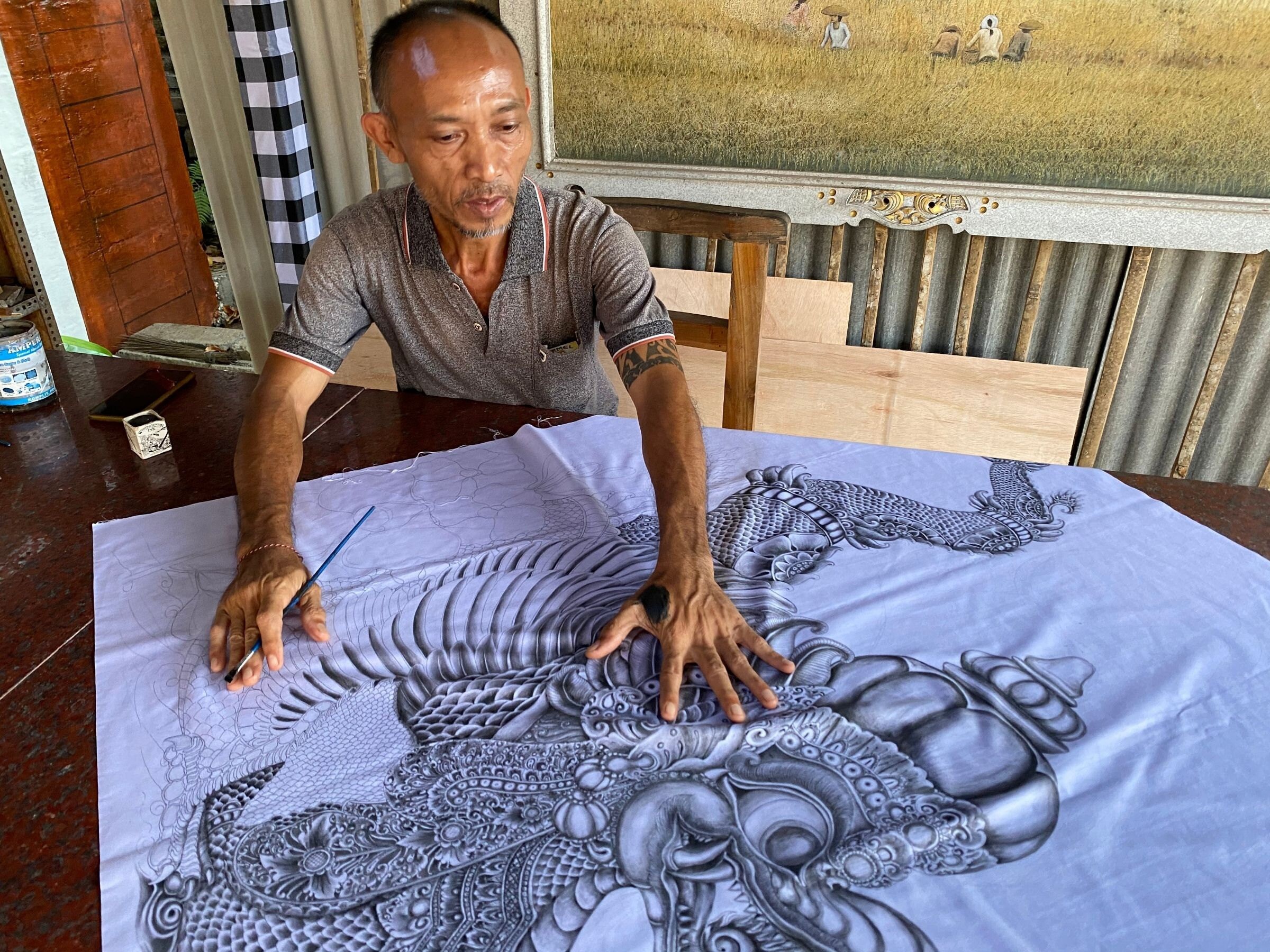 And if you also want to have something exclusive and unique from "Dewata Studio" contact us in any convenient way.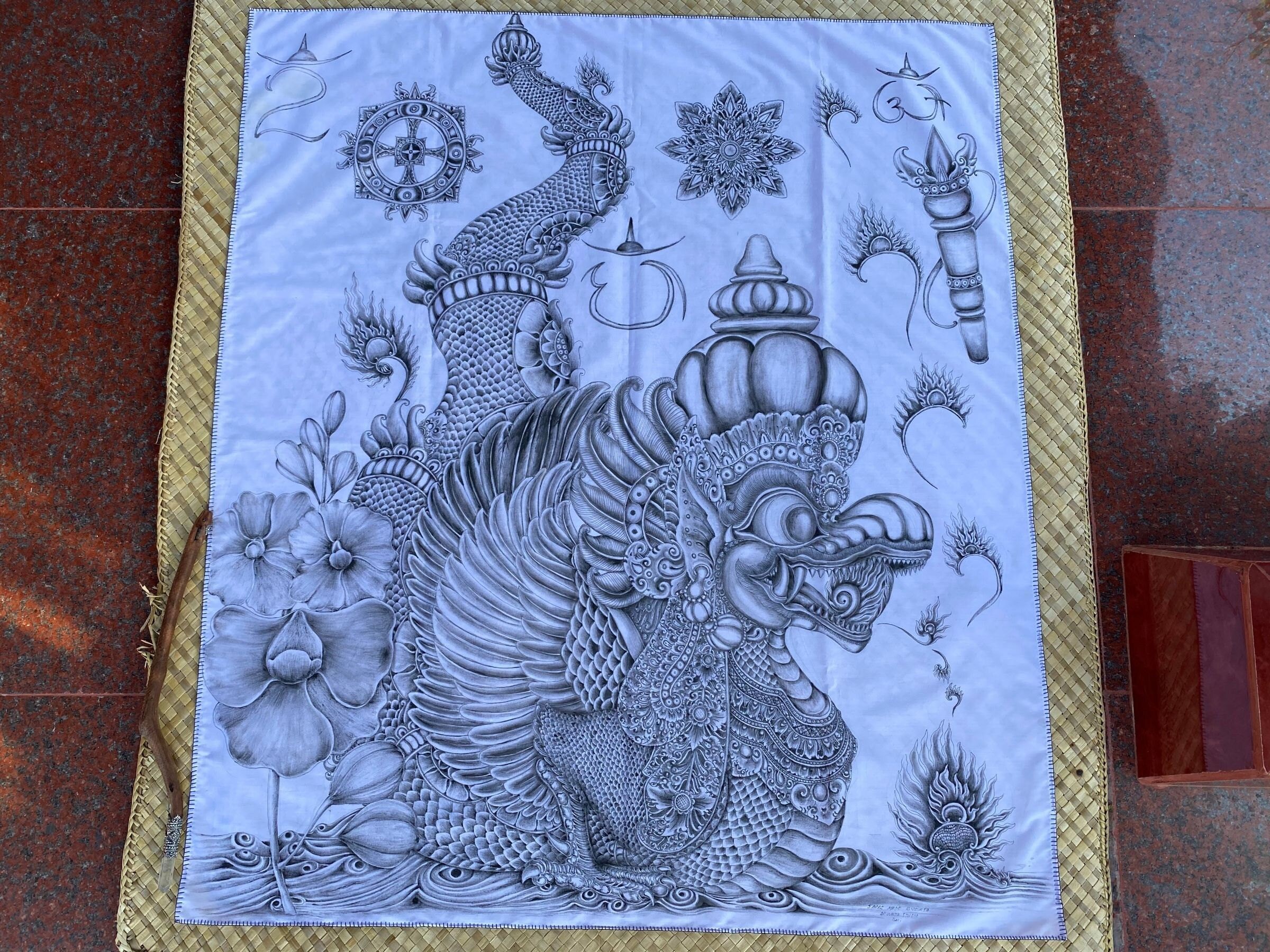 With gratitude "Dewata Studio"