In the Balinese tradition, there are many different ceremonies with different themes and different purposes.  And today you will know about one of them, since this is a very important event in our studio.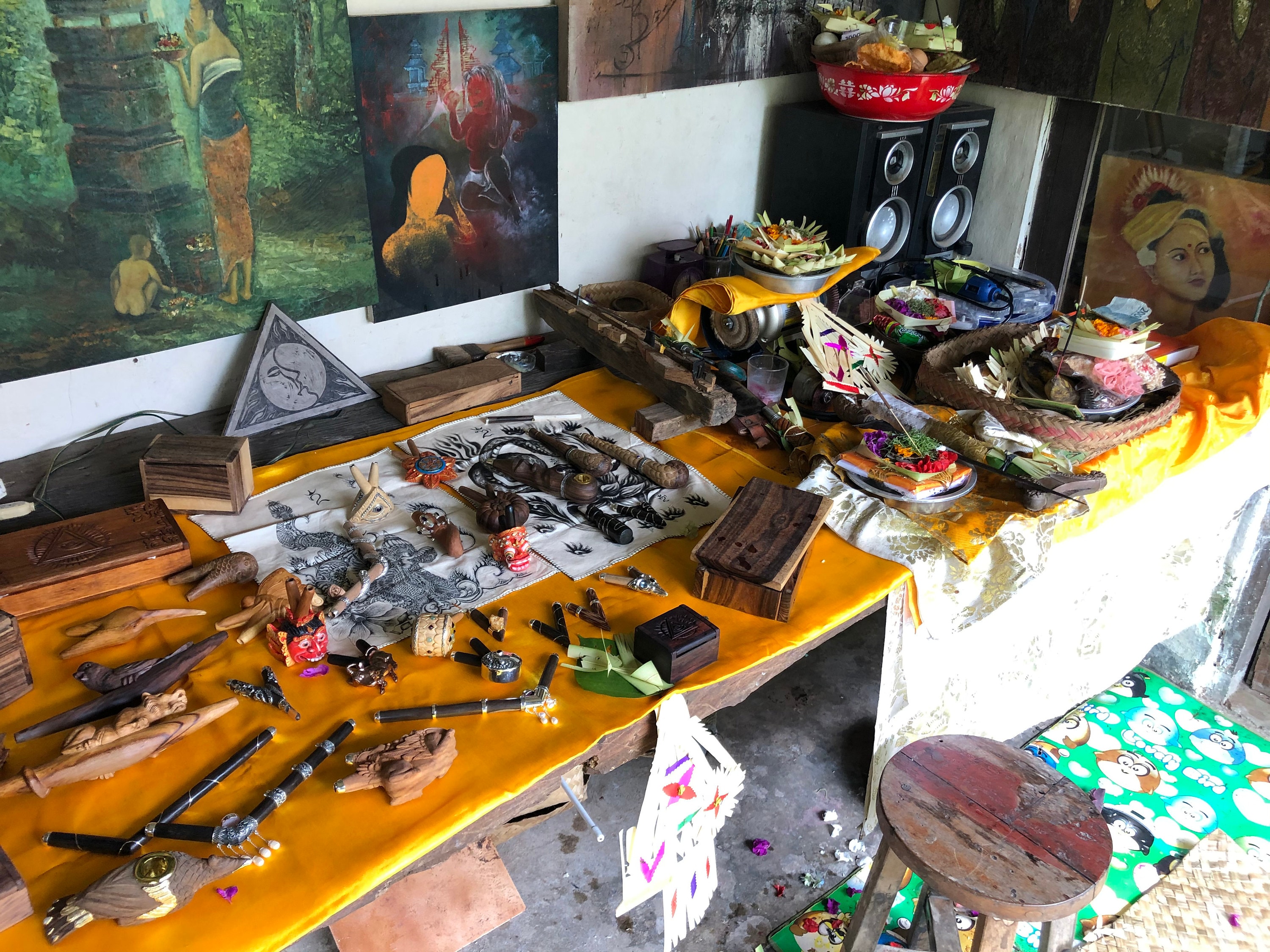 Based on the title of this article, it is clear what will be discussed.  The Tumpek Landep ceremony is held according to the Balinese calendar approximately every half a year.  This is a special ceremony for all techniques and tools.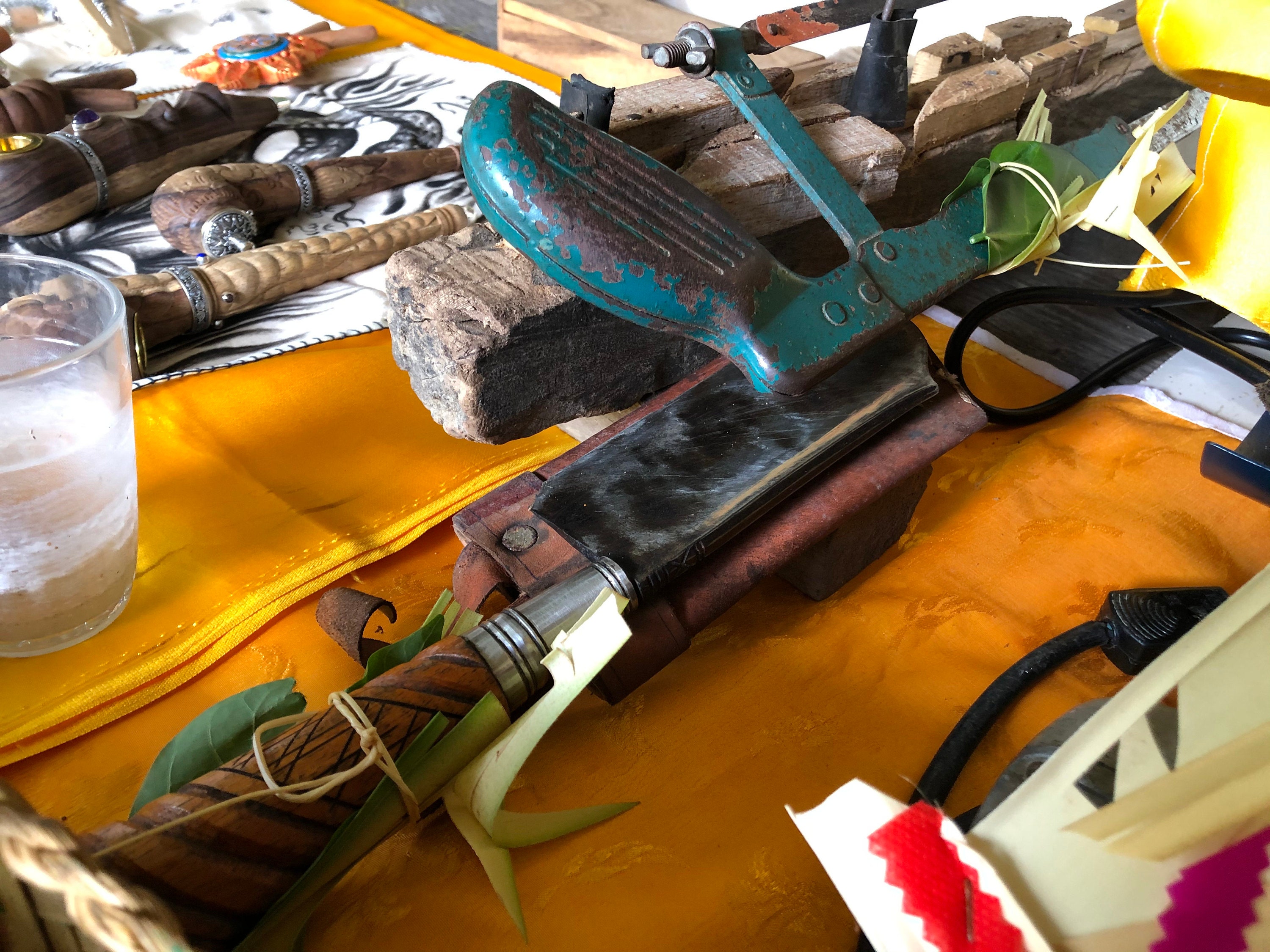 The day before the ceremony, you need to prepare and wash all the equipment, from any machine tools, cars and motorcycles to knives that are worth sharpening and some small details that you use in everyday life ...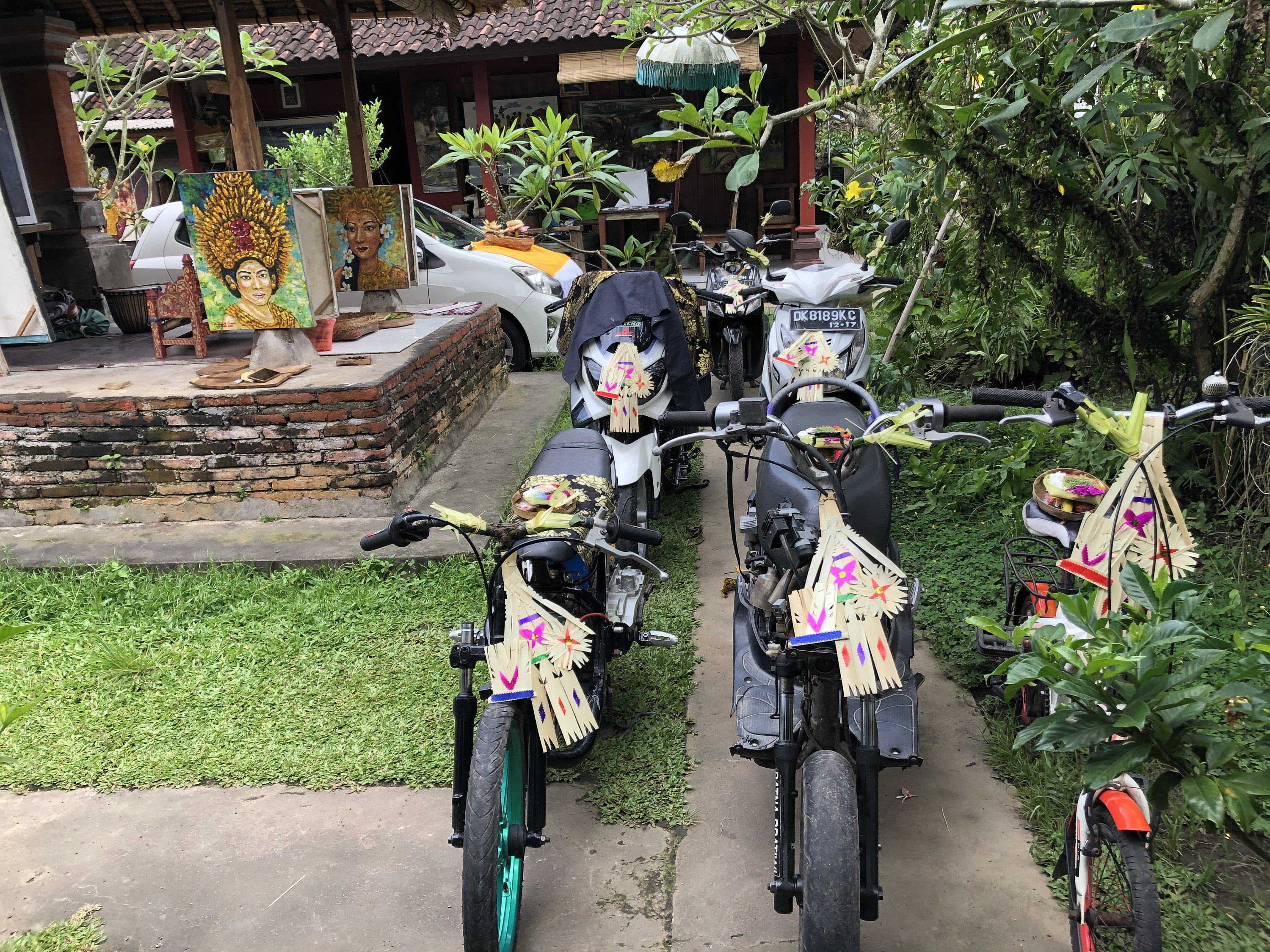 In the modern world, people also prepare their phones, laptops and another equipment.  In our studio, after lunch, the day before the ceremony, preparations began, put things in order, washed everything, cleaned everything, sharpened the knives, and polished the products all Kuripies and Tepies.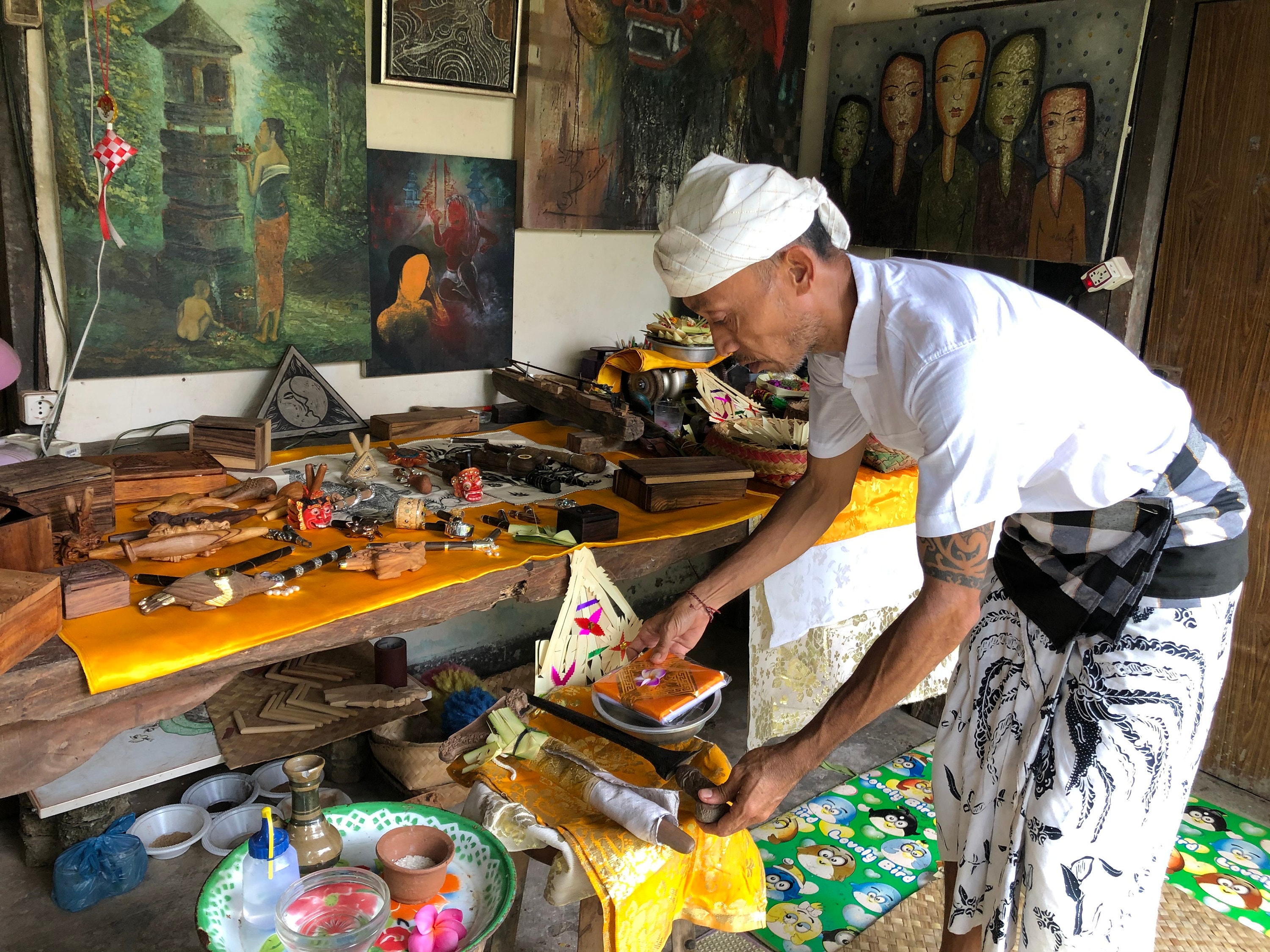 Well, with the car wash, the task turned out to be more serious, since the next day the ceremony, you have to wait for a huge queue to wash the cars.  I decided that I would wash the car in the morning, in the morning it turned out to be the same story.  As a result, on the day of the ceremony, we washed the car and several motorcycles that we use to move around the island.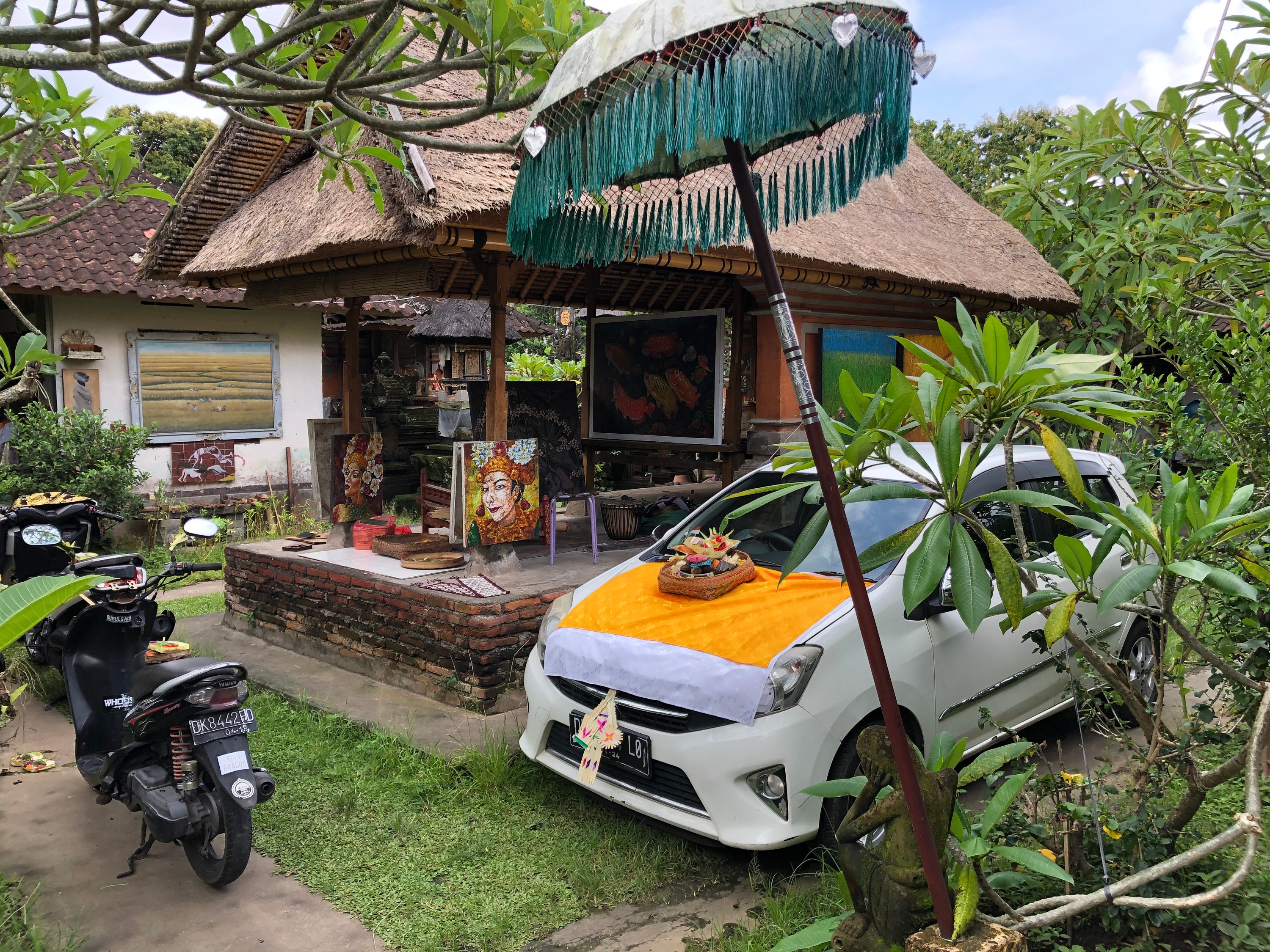 After lunch, everything and everyone was ready, most of the team also held the ceremony at their home, but we, as the foremost workers of production, stayed at the studio, changed into traditional clothes and began to pray and thank the Gods for the fact that our equipment works.  During the ceremony, special offerings for the gods (banten) of flowers, leaves, rice and various sweets are placed on everything, and all this adds even more color to the ceremony.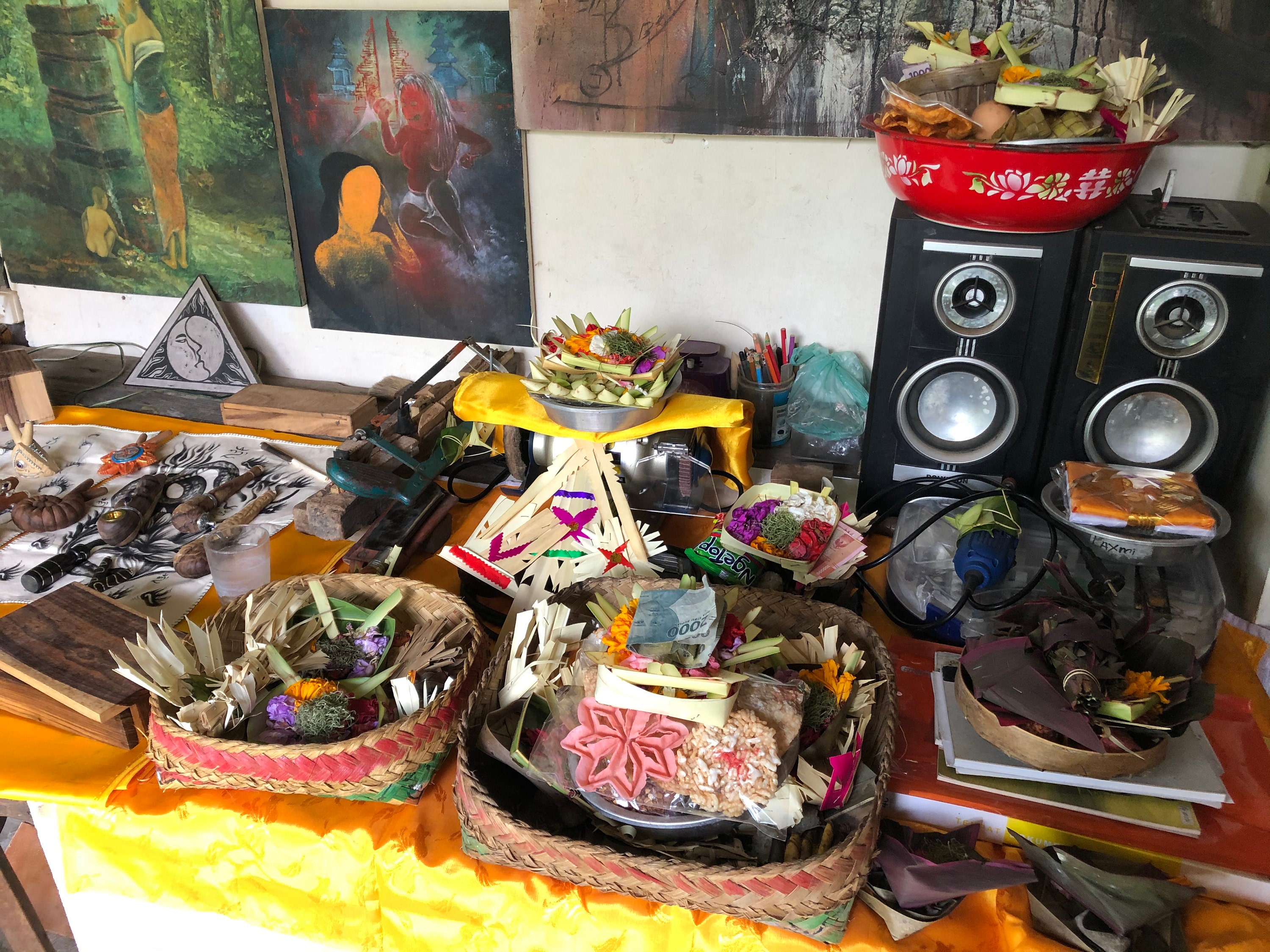 Do not forget to keep the equipment clean and It's big gratitude for a long service":)