How the first collectible Kuripe was born.
 At that time there were only two of us, the path was just the beginning, we produced simple Kuripe and Tepi and thought about how to improve them. We wanted to create something interesting and new in the Kuripe and Tepi World.  The Kuripe and Tepi market is very rich in different incarnations of someone's imaginations, from simple bamboo pipes to some interesting solutions with precious stones and various decorative elements.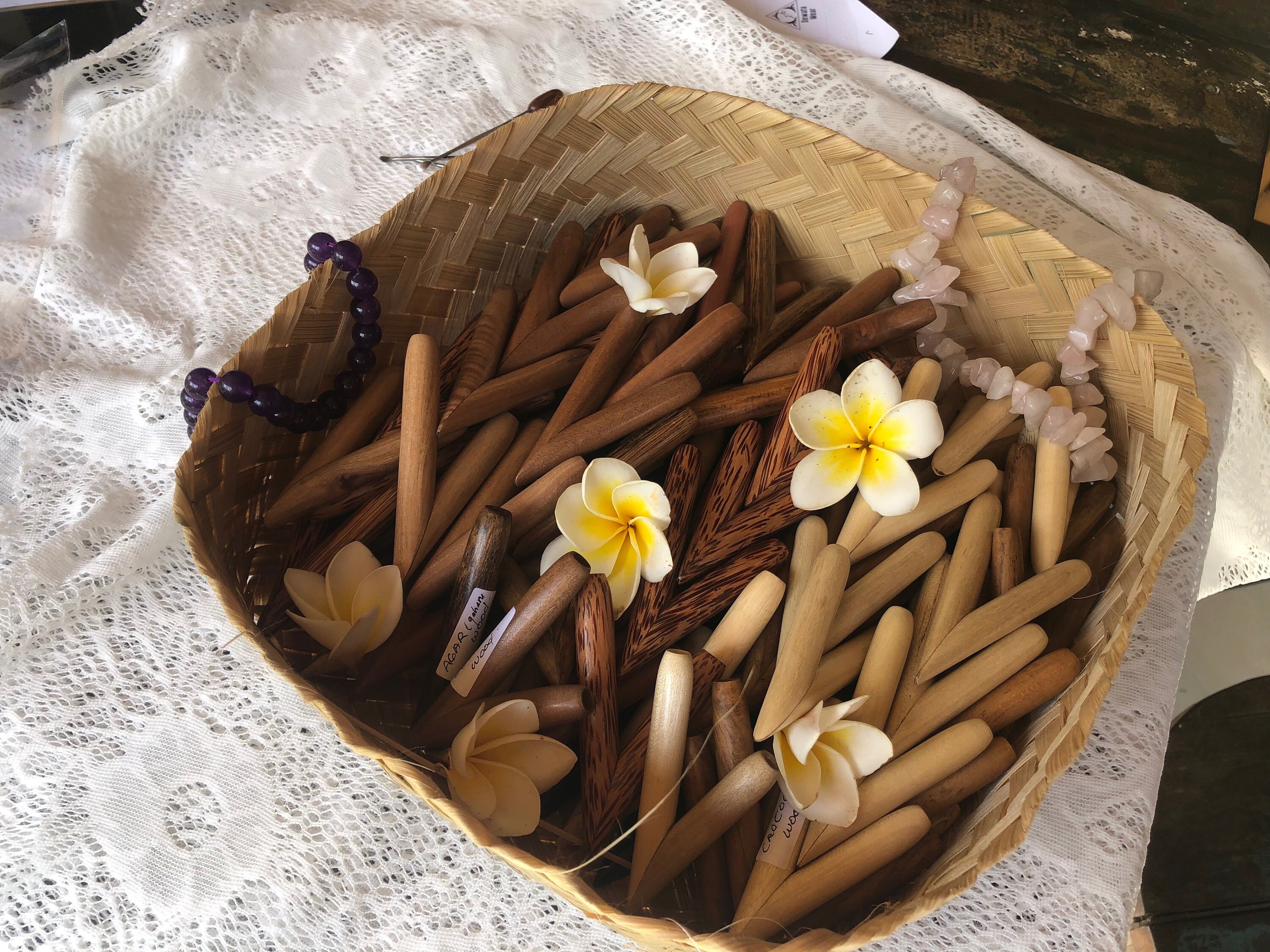 Here in Bali there is a ceremonial knife "Kris" that is in every family for protective purposes and is used during large ceremonies as an element of decoration.  The casing of this knife is very often created using the technology of combining wood, silver or brass and decorated with gemstones.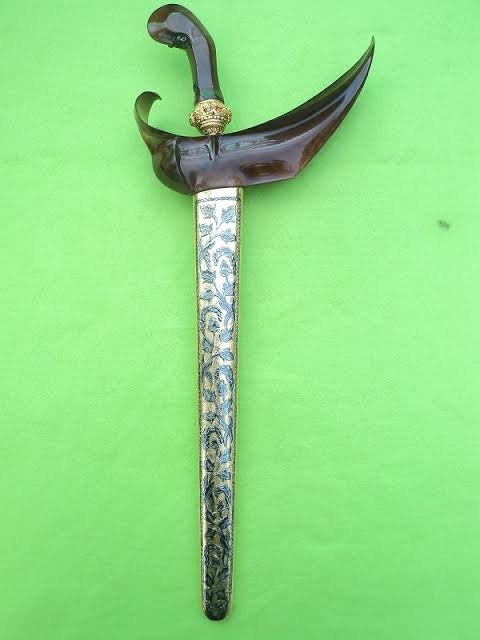 We decided to apply this technology to the production of Kuripe and Tepi, but due to a limited budget, we decided to start with just Kuripi.  We discussed the style and, of course, for the first collectible Kuripi there will be a silver snake with an Ebony pipe, so that the second pipe was completely different, we decided to decorate it with a precious stone, the choice fell on Amethyst and they decided to use the pipe of light wood to contrast with the first Kuripe, crocodile wood ... 
After that, the first two models appeared, which were assigned numbers 1 and 2, respectively. On the day of placement, a buyer from Mexico immediately became interested in an ebony pipe with a silver snake, and the first collectible Kuripi flew there.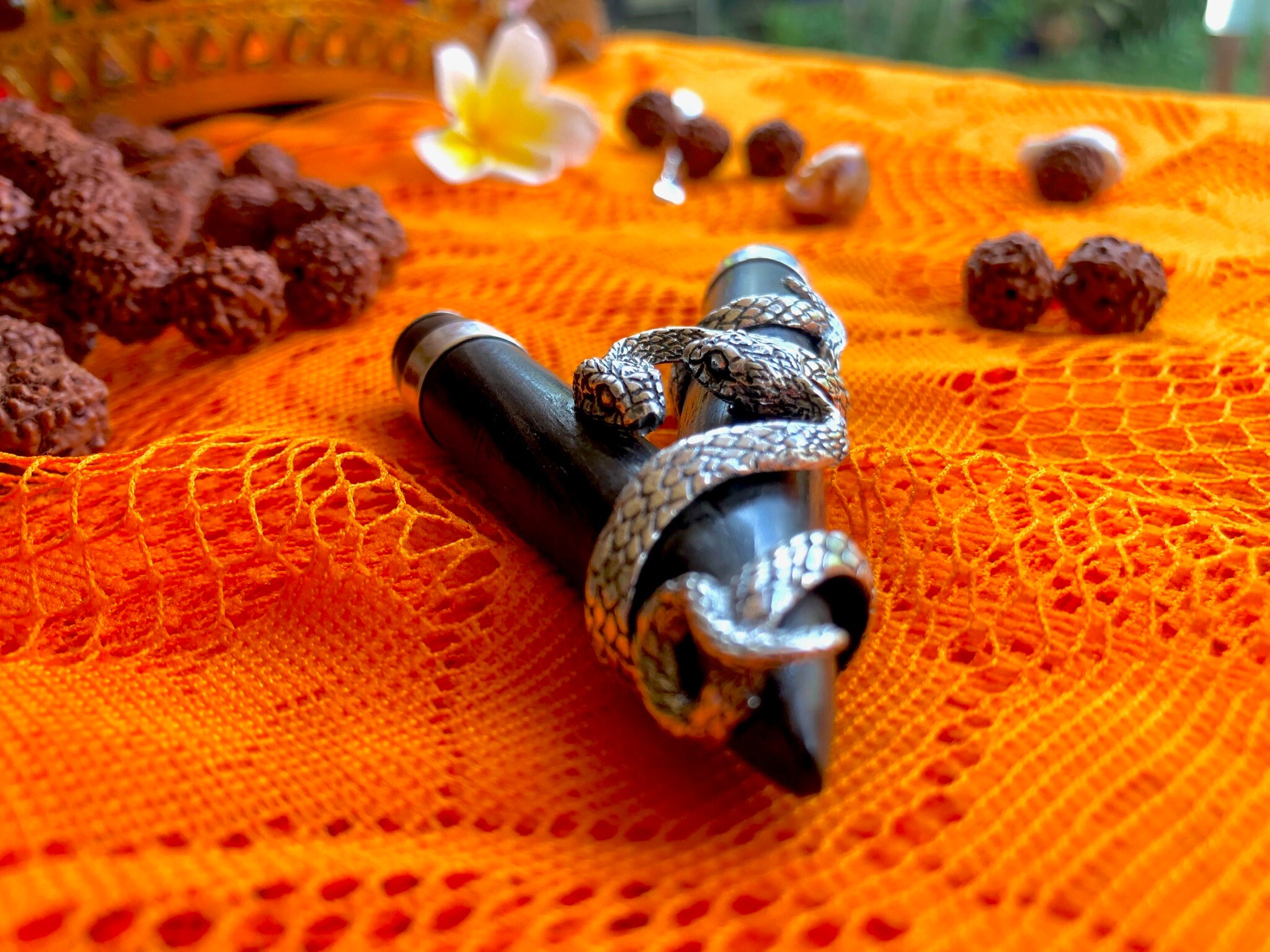 We are very glad that the customer appreciated this product and are very grateful for this choice.  You can also read the review about the collectible Curipi number 1 (link to the review)  For the most exclusive Kuripi and Teepees, feel free to contact us contact.
With gratitude Dewata Studio.