What is the first thing that comes to mind when you see this Kuripi? Bird? Doctor's mask for plague? Or some other thoughts?  
 It took 4 months from idea to implementation, and it was a whole creative adventure. After discussions about exclusive and mystical designs, the idea came to try to create something mystical symbolizing protection, just in the mask of the plague doctor all these criteria coincide, and to add more strength to this Kuripe decided to use stones according to the colors of the chakras, it was not easy to fit everything on one small area. After several evenings and new discussions, the design of the future Kuripe "Nostradamus" came out.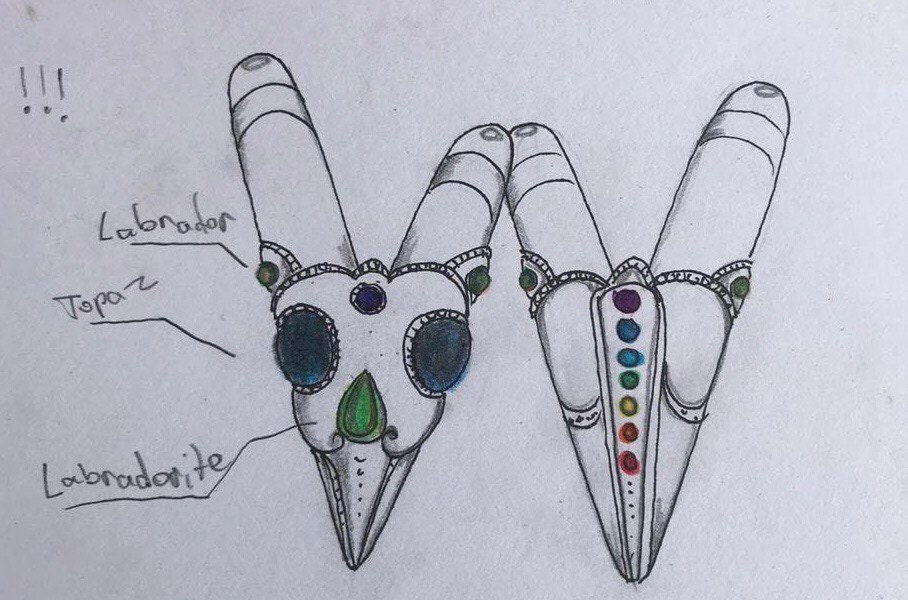 For an exclusive Kuripe you need an exclusive tree and this tree found us on its own while traveling through the Banyuwangi region of Java. We met a woman there who was about 90 years old and she did not speak any languages ​​other than the old Javanese, she smoking tobacco and still cooks food on fire in an improvised home-made oven made of bricks.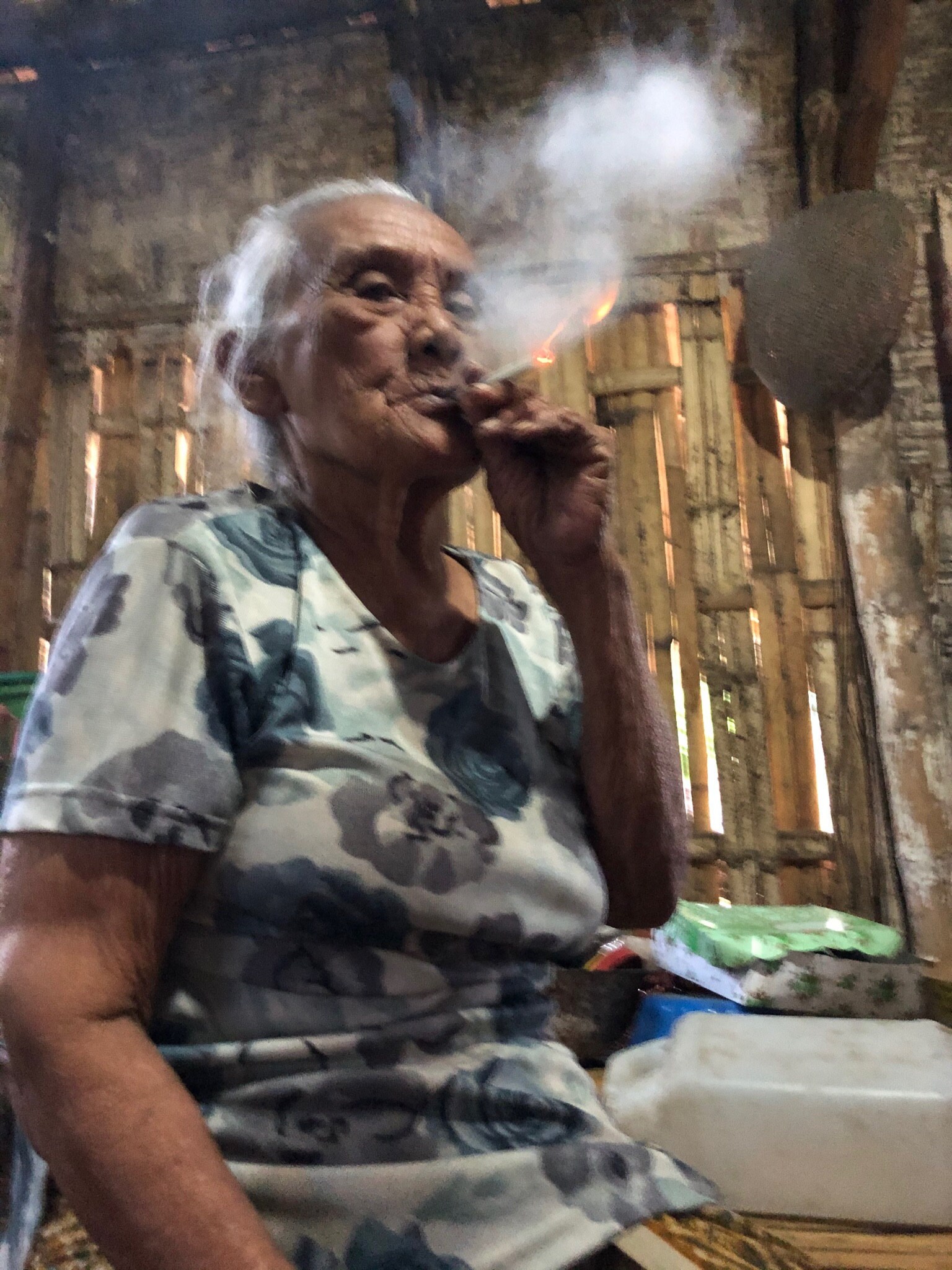 And among the trees that she was going to burn, we found an interesting at first glance nondescript piece of Teak wood. Looking ahead, I will say that from this piece we produced 5 Kuripi. And after processing the Kuripi already looked like a masterpiece with an inimitable wood pattern inside.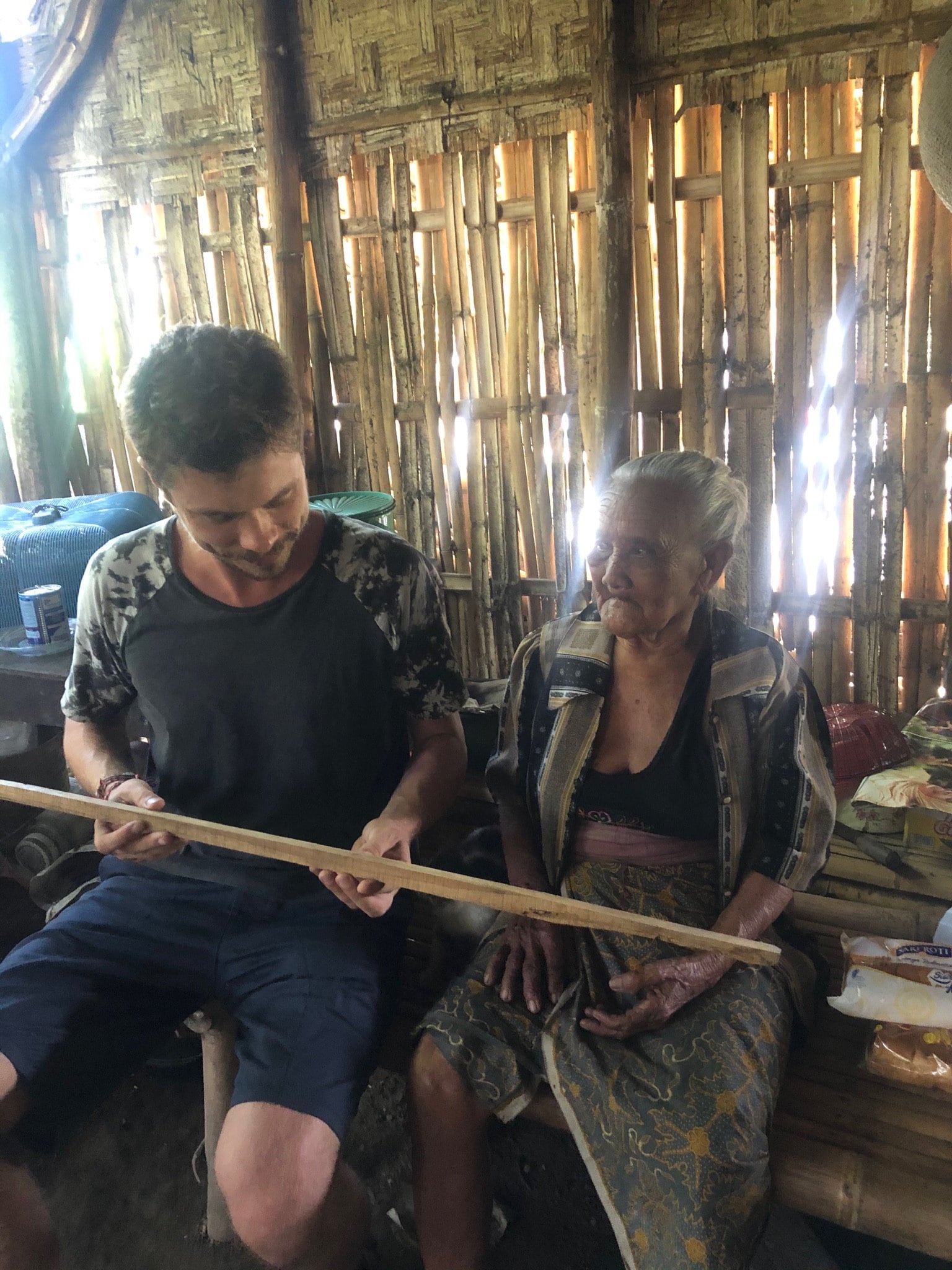 Already in Bali, we continued to work on the Nostradamus Kuripi, and in order to create such a mask, it was necessary to use the traditional technique of working with silver "Tatahan" (the technique in which the desired shape is knocked out of silver by tapping) 
 What about the stones, you ask? There are mystical blue topazes in the eyes, labradorites and garnet in the frame of the head. On the back side according to the colors of the chakras: Garnet, cornelian, citrine, green agate, sapphire, blue agate, amethyst.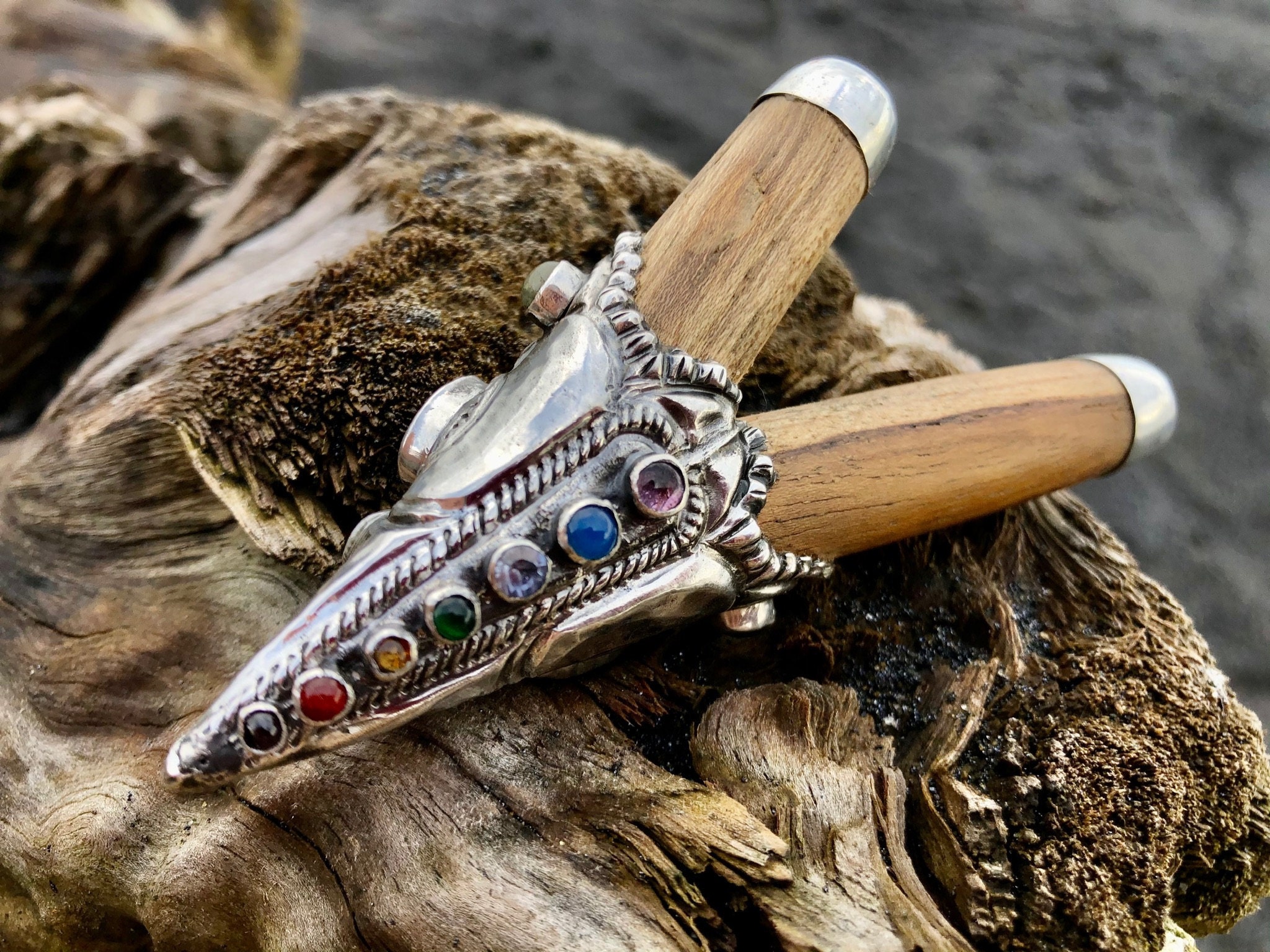 This Kuripi was cleansed by the "Melukat" ceremony (Water blessing) and for it we made a short video welcome to the link: https://youtu.be/LRTLpwkjPY8
 Thank you friends, join us on social networks and stay tuned.
With Gratitude "Dewata Studio"